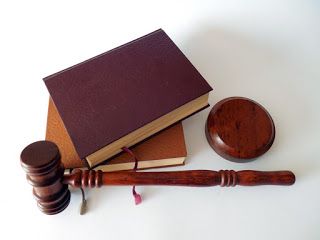 15/06/2020 by bobbarrybailbonds 0 Comments
How Do I Get a Public Defender?
Suspects facing criminal charges are at some point given the Miranda warning and informed of their rights, which include the right to an attorney regardless of their ability to pay for one. Public defenders usually take on the cases of those who are unable to hire a private lawyer. But who are public defenders, and how does one qualify for their services?
The Public Defender Myth
A common misconception is that public defenders are somehow not as effective or helpful as privately hired attorneys. While it's true that their workloads are often heavier than a private lawyer's, public defenders have completed law school, passed the bar exam, and taken on the responsibility of defending clients to the best of their ability. The only differences between them and private attorneys are their salary and the funds and resources they have available for each case.
The Work of Public Defenders
Public defenders are prepared to help clients through every step of their cases, from initial arrest proceedings and the bail bonds process all the way to trial. Just like private attorneys, public defenders have a team of investigators, paralegals, and legal secretaries working behind the scenes to help with a client's case. Though public defenders sometimes assist their team with setting up appointments, contacting witnesses, and drafting paperwork, their primary responsibility is representing defendants in court.
Because they're tasked with handling a diverse caseload, public defenders are often familiar with legal statutes that apply to a variety of criminal matters. They may represent a defendant facing drunk driving charges in one case and then a defendant who's on trial for murder in another. This wide range of trial experience can sometimes give public defenders an advantage over private attorneys.
Qualifying for a Public Defender
The services of public defenders are generally reserved for defendants who can't afford to hire a private lawyer. To be considered for a public defender, defendants must fill out an application that details their current income. In Florida, people whose annual salaries are equal to or less than double the federal poverty guidelines for household income should qualify as indigent; however, a judge will have the final say on appointing a public defender.
The team at Bob Barry Bail Bonds treats every client with dignity and respect regardless of income level and has served clients in Daytona Beach since 1979. Located across the street from the Volusia County Jail, we offer 24/7 bail bonds service If you or a loved one are arrested, contact our office at any time by calling 386-258-6900.